Home Insteading With Cooperative Extension (Week 5)
Find this article at:
go.ncsu.edu/readext?682111
4-H AT HOME – Bug's Eye View
Camaryn Byrum, Chowan County 4-H Agent
Chowan County 4-H STEM Challenge
Have some free time at home? Try out this engaging and educational 4-H STEM activity. To participate: Complete the STEM experiment/activity below. E-mail Camaryn Byrum a picture of you completing the given task. A $5 credit will be applied toward any Chowan County 4-H program you plan to attend. A new challenge will be published each week in the newspaper. Camaryn Byrum can be reached at cibyrum@ncsu.edu.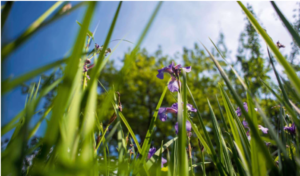 Supplies Needed: 
Device with picture taking ability
Directions: What does a bug see? Taking photos from different viewpoints can make a subject more interesting. Try this activity to practice looking at things differently.
Go outside. Lay on your stomach. Look at things from the ground view. Take two or three photos in this position.
Lay on your back. Look up at the clouds, buildings, trees, birds, and planes. Take two or three photos in this position.
Stand up. Lean over. Look down at your feet or down from a second-floor window. Take two or three pictures in this position.
Bend sideways. Slant the horizon for an alternate viewpoint. Take two or three pictures in this position.
After you've taken the photos, compare the different versions you took. Identify any differences between the photos.
Reflection (discuss these questions with a parent, guardian, or sibling):
What makes each viewpoint unique?
Which viewpoint was your favorite to take pictures from?
FAMILY & CONSUMER SCIENCE AT HOME – Guess What? It's Strawberry Season!!!!
Mary Morris, Chowan County Family & Consumer Science Agent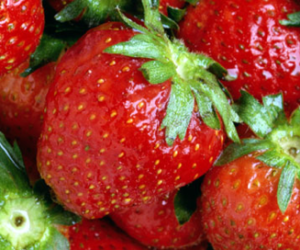 This week our local "Pick your Own" Strawberry Farms will be opening and you can have access to one of our favorite fruits…..Strawberries! Now during this time of pandemic we do still need to continue with safety precautions when it comes to being around other people, but some strawberry farms will be letting consumers come and pick their own or drive up and buy flats already picked.
Here are some suggestions once you get them home for freezing, Strawberries will last about 5-7 days until they start to get mushy so it's best to hold back what you will be eating immediately and freeze the rest.
How to Freeze Strawberries:
Step 1 – Start with fresh strawberries.
Look for plump, full berries with a good color.
Step 2 – Wash and sort the strawberries.
Wash the strawberries in a bowl of plain cold water.
Cut the tops off of the strawberries, pick out leaves, and soft or mushy strawberries.
Step 3 – Drain the strawberries
Use a large sieve or colander to remove water let them sit for about 10 minutes in the colander.
Step 4 – Spread the strawberries in a pan
If you have space in your freezer, spread 1layer of berries out in a cookie sheet. The strawberries will freeze quickly and not be frozen together in a lump. I have also used Gallon Freezer bags and laid the bag down flat in the freezer. Both ways will work.
Step 5 – Put them in the freezer
Put them in the coldest part of the freezer, or the quick freeze shelf overnight, to get completely frozen.
Step 6 – Bag the strawberries
You can use a vacuum sealer or freezer bags. If you want to remove excess air from a freezer bag, put a straw inside the bag and zip it closed as far as possible. Then suck the air out of the bag, pinch the straw shut where it enters the bag and pull it from the bag and quickly zip the bag the rest of the way.
Step 7 – Label the bags
Label the bags with the contents and date.
Step 8 – Done 
Put them in the freezer and enjoy for months to come.
To use them, just set them in the fridge overnight, or on the counter for a couple of hours.
Follow these instructions for handling produce safely during the Covid-19 Pandemic: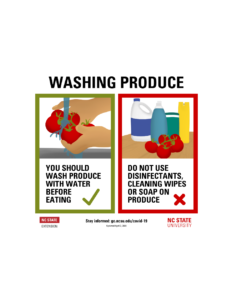 Local Strawberry Farms:
3644 Rocky Hock Road, Edenton
511 Ryland Road, Tyner
316 Cedar Stretch Road, Hertford
HORTICULTURE AT HOME – Selecting Fruit Trees
Katy Shook, Area Horticulture Agent
A successful orchard is no accident. Good planning, high-quality fruit selections, and intense management are required for quality output. Most fruit trees require full sun and well-drained soils. Do not plant fruit trees in wet areas. When shopping for fruit, make sure you are selecting:
Cultivars best suited for North Carolina soils and climate.
Selections that match pollination requirements.
Dwarf sizes that are manageable for home settings.
A chart of recommended selections is shared here.
For more information on growing fruit trees at home, contact Area Horticulture Agent Katy Shook at (252) 482-6585 or katy_shook@ncsu.edu .